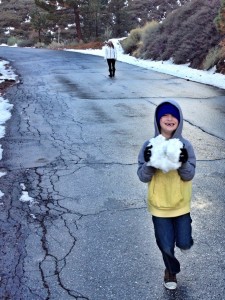 Hopefully you've noticed that I've been blogging more than a bit more over here lately!  (and you may have noticed that I moved the entire domain from 4realz.net to dustinluther.com recently!).
At the beginning of the year, Wendy and I decided to challenge ourselves to blog more often…  I took it a step further and decided to not only challenge myself to blog more, but my entire team to publish more often.   I've been spouting the idea of blog first to anyone who will listen and I think it's working!
Here's some great posts from the engagement team this week:
1) Our newest marketing intern showed us all how good a "weekly summary post" can be:
2) Our social media coordinator,  Lennon Cole, wrote this great post on building brand advocates for your brand:
3) Our event marketing manager, Catherine Mangan, has a fun post highlighting an upcoming event we'll be going to in Houston!
4) I get to take credit for a few posts as well:
In addition, RCG contributor Jillayne Schlicke was just named one of the most influential people in real estate by Inman News, so that's awesome news!   and the little boy who wields one hell of a snowball, turned 7 today!  People around the office say he hasn't changed a bit since his first internet photo!  😉
All-in-all, it's been a great week!  And we still have a Friday left to accomplish (and blog!) more!